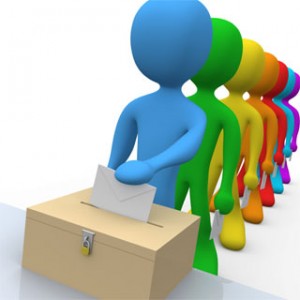 Our annual election will take place at the general membership meeting on
Tuesday October 11th, 6:30 PM
2022 WNA Board Nominees
Listed alphabetically by last name
Scott Alvord (Incumbent)
Past president of the WNA 2015-2017 WNA member at large 2017-present. RCONA E-board 2013-present. Business owner. Serve on numerous economic development boards. Roseville City Council 2016-present.
Erik Lawson (Incumbent)
I am a father of two children and have been happy to make our home in West Roseville since 2012.  I work as an engineer in Rocklin and enjoy all the great services that Roseville has to offer between here and there.  I feel lucky to call Roseville our families home and moved here for the great schools for all ages.  Over the past few years I've served as treasurer, vice president, secretary, and website/social media admin at some point in time. I look forward to helping the community however I can this upcoming year.
Connie Logg (Incumbent)
I have lived in Westpark since December 2006. I am concerned about the living environment here. I am going on 75 years old, and am happy to be living here. I want to keep abreast of what is going on in this area, and offer my insight for maintaining the environment here. I am a retired R&D computer scientist and was one of the developers of world wide network monitoring. https://theglobalwhoswho.com/pr/connie-logg-has-been-honored-as-a-professional-of-the-year-by-the-global-whos-who
Bryan Ludwig (Incumbent)
I have lived in the area for 24 years. I have raised my sons here and now I'm involved raising 2 step-daughters that attend the local schools. The City of Roseville is a great place to raise a family and a great community in which to work and live. I have been on the WestPark Neighborhood Association Board since Oct 2017. I want to continue to be actively involved and to serve my neighbors and striving to make this a desired area of the city in which to live.
Kelly Montgomery (Incumbent)
I am a retired public agency and corporate executive, and currently an adjunct professor in the Business departments at Sierra College and American River College. My local government executive assignments have provided extensive experience working with and advocating for neighborhood groups. In addition, I have served on the WestPark board since 2017. I would welcome the opportunity to continue to volunteer my time and skills on behalf of our community. Relevant Positions held: Vice President, West Park Neighborhood Association; Deputy City Manager, City of Davis; Area Director, City of Sacramento; Executive Director, Sacramento START; Assistant City Manager, City of Compton; VP Times Mirror Cable– Long Beach; Regional Manager, Prudential Insurance Company.
Dan Moore (Incumbent)
Hello, my name is Dan Moore. I have been a resident of Westpark for 9 years. I am a loving father of two boys who attend Chilton Middle School and Westpark High School. I strive to give back to the community in which I live. I served as a board member for the Westpark Neighborhood Association this last term and would like to continue to contribute to our great neighborhood. I work for Teichert Construction as a Sr. Network Engineer and have been there for 21 years, since graduating college. When I'm not working I enjoy golfing, wood working, home improvement projects, paddle boarding, technology, and spending time with family. I look forward to continuing to serve our community, providing important information, and finding ways to bring our residents closer together.
Sandra Pollack-Cushing
Dear Current RCONA member,
I would like to throw my hat in the ring for the Member at Large position. A little about myself, my family, and why I am applying. My name is Sandra Pollack-Cushing. I grew up on Long Island with my Mom and eventually took off to attend Vassar College, Boston University (Finance and Marketing Major with Poli Sci Minor), and Fordham University to earn my MBA in Marketing in Manhattan. I am also starting to go for my teacher credentialing in the Spring. Prior to marrying into the AF, I was the Director of Marketing for the luxury jewelry company, Bulgari. However, my MOST important job is being the mom to my two AMAZING kiddos, Emilia and Brayden (6 and 4.5 respectively), and the wife to my husband, Tom, who is active duty air force duty. In 2018, when I was 32 weeks pregnant with our second (Brayden), the Air Force gave us orders to leave our entire support system behind and relocate to Travis AFB in Vacaville. My husband decided that he wanted us to have a better quality of life by moving to West Park, and that he would sacrifice having to drive am 1.5-2 hours daily so we we could live in this amazing city. We feel so lucky to have gotten to live in such a special place, that we are constantly trying to give back, whether it's by donations, joining the FOL, and attending events. In addition, I was appointed to the Parks and Rec Commission over 1.5 years ago (4 year term) and I am now the Vice Chair. I am also on the Youth Sports Commission. And….I am the Lead Music Docent in my kids' school. I want to help make West Roseville the BEST place for families to move to, and we feel so utterly fortunate that we landed here! I would love to get more involved on a more local level to lend my hand when needed, give Parks and Rec monthly updates, etc. It would be an honor to join your team and lend my perspective and brainstorming on how to continue to help Roseville grow and thrive (especially since my kids who are 4.5 and 6 are the perfect ages to attend local events). I believe that I would be an asset to RCONA because of all the many experiences I have had in my life up until this point. Thank you!
Danny Tedtaotao (Incumbent)
Danny Tedtaotao moved from Southern California to Roseville in 2008, and has been a Westpark resident even since. Danny is a Realtor in West Roseville, where he and his wife have helped many families buy and sell homes in the community. Their real estate company has been named a Westpark Nextdoor Favorite. Danny has a passion for helping people, one of his life long purposes is to mentor at-risk-youth. His passion for helping people extends to his own community, he is a supporter of the area schools and junior leagues. Joined the Westpark Neighborhood Association Board in early 2022. He has witnessed the community grow tremendously over the past decade & looks forward to see it come together. His hobbies include spending time with his family & neighbors, traveling, basketball, weight-lifting, dining at new restaurants, and watching movies.