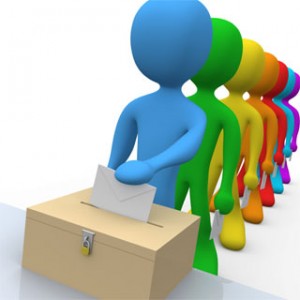 Our annual election will take place at the general membership meeting on
Tuesday October 12th, 7:00 PM
2021 WNA Board Nominees
Listed alphabetically by last name
Scott Alvord (Incumbent)
City of Roseville Parks & Recreation Commissioner. Current President, Westpark Neighborhood Association. Recent past president of the Downtown Roseville Merchants, Inc. City of Roseville Youth Sports Coalition. Founding Board Member, Placer Rescue Mission.
Business owner, business consultant, business author. RCONA Executive Board member.  Currently a MAL of the WNA, would like to continue to serve in that capacity.
Erik Lawson (Incumbent)
I am a father of two children and have been happy to make our home in West Roseville since 2012.  I work as an engineer in Rocklin and enjoy all the great services that Roseville has to offer between here and there.  I feel lucky to call Roseville our families home and moved here for the great schools for all ages.  Over the past few years I've served as treasurer, vice president, secretary, and website/social media admin at some point in time. I look forward to helping the community however I can this upcoming year.
Connie Logg (Incumbent)
Retired R&D computer scientist. I have lived in WestPark for 15 years.  I live in the Club at WestPark.  I am concerned about safety and accessibility.  I love Westpark and want to see its development.
Bryan Ludwig (Incumbent)
Current member of the board and wish to remain a member.  Wanting to remain active in the community and to assist two-way communication with our neighbors in WestPark.
Kelly Montgomery (Incumbent)
I am a retired public agency and corporate executive, and currently an adjunct professor in the Business and Computer Science Division at American River College. My local government executive assignments have provided extensive experience
working with and advocating for neighborhood groups. I would welcome the opportunity to volunteer my time and skills on behalf of our community.
Relevant Positions held: Deputy City Manager, City of Davis; Area Director, City of Sacramento; Assistant City Manager, City of Compton; VP Times Mirror Cable- Long Beach; Regional Manager, Prudential Insurance Company.
Dan Moore
Hello neighbors!  I am an active member and supporter of our community.  I have worked for Teichert Construction for over 20 years and am a Senior Network Engineer there.  I have two boys ages 12 and 15; one at Chilton and one at West Park High.  I am very invested in our WestPark Neighborhood.  My main focus will be safety for our children and monitoring crime in this area.